Much information on WFT15 Tree 818 is INCORRECT - if you are here
because of this tree please email me if you need to see if there are other
connections I have with your line. I'll submit my GEDCOM file to
ancestry.com in the near future.
I am decendant from Francis Cooke of the Mayflower. Each father named a son Jacob, and our family follows each JACOB COOKE - until Jacob Cooke and his wife Phebe Lindley: here my Cook line continues from their daughter, Jemima. Jemima first married Lot Leonard; after Lot's death, she married her cousin, Ziba Cooke or Zibe Cooke or Zibe Cook or Ziba Cook (as best we can tell this is her cousin).
We are still searching for the parents of the mysterious Zibe Cooke. We know Ziba was born 1760 and died 1823.
From the marriage of Ziba and Jemima Cooke came a son Solomon Cooke born 1785- died 1850 and then his son, James Brice Cooke born 1821 died 1860, then his son Solomon Cooke was born 1845 and died 1923.
My grandfather John J. Cook was born 1873 and died 1957; my father Ralph Gordon Cook was born 8-20-1907 and died 9-28-1978.
I have included pictures of many family members. You might wish to view and see if you have similar pictures:
My mother's family were John Gwaltney born 31Oct1883 Oliver, In., married Nellie May Fields born 5May1896 Francisco In., Gibson Co. We also have Dougan and
Montgomery in our line...along with the Murphy and Reeders, Dodd, Vaught,
McFarland, Goldsmith and Washburn.

I also have several wills on my computer I will share - the latest one is of
Caleb Cooke.

Send me an email and I'll be happy to swap some of my genealogy information.

JOKE and TIP of the WEEK

How many miles between us? Enter your city to find out. Note: you can also enter a new "from" city if you like...
To: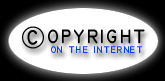 "Copyright 21September 1998 by Nancy J. Cook Lewis"



backgrounds
by BambiD



COOKs KOZY KORNERS WebRing
This Mayflower Descendant site owned by Nancy J Cook Lewis
Previous 5 Sites | Previous | Next | Next 5 Sites | Random Site
WEB-RINGMASTER --- JOIN